Welcome to the The Next Star Supergroup Wiki
Edit
The Next Star Supergroup is a Canadian tv show on YTV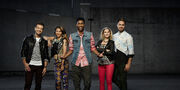 Thirty finalist compete in groups of five in the ultimate boy versus girl competition. No group is ever safe on this exciting new performance-based competition show, hosted by Jordan Francis as selected girls and boys from across the nation hit the stage. At the live finale showdown, one of the two remaining groups will be crowned the Next Star: SuperGroup...but first, the coaches will decide which two will make it. Will it be one boy group, one girl group, maybe both boys or both girls?
Following the first round of ten individual eliminations, our two Coaches Damon Sharpe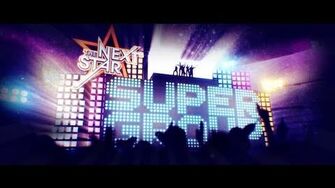 and Cory Lee will lock the twenty remaining finalists into two girl groups, and two boy groups. These groups of five will rehearse, perform and face elimination together. Along with the guidance and mentorship of the coaches, our panel of experts will work with the groups to polish all aspects of their performances that they will present in studio each week.
In between grueling rehearsals, the groups settle in at the Su- perGroup loft, share meals and pull pranks. While romances flourish and rivalries simmer, the groups must learn how to get along and work as one in order to win the hearts of fan girls and fan boys across the country. In the end, only two groups will make it to the Live Finale where viewers will vote for their favourite SuperGroup, who will win the coveted grand prize and title of The Next Star: SuperGroup.