Neon Crush Club is a girl band on Cory Lee's Team
They dance and sing!
The people in Neon Crush Club names are Shania, Lynnea,Victoria,Caitlin,and Sierra
The song they performed in the 2nd episode was Love u Like a Love Song, by Selena Gomez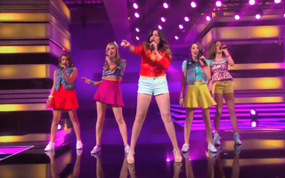 They sang Break my heart in the 3rd episode
In the 4th episode they got eliminated
Ad blocker interference detected!
Wikia is a free-to-use site that makes money from advertising. We have a modified experience for viewers using ad blockers

Wikia is not accessible if you've made further modifications. Remove the custom ad blocker rule(s) and the page will load as expected.