Damon Sharpe is an American award-winning record producer and songwriter who works in Los Angeles. He has contributed many recognizable songs to popular culture and has been involved with the production of various popular albums that cumulatively have sold over 35 million copies
Early life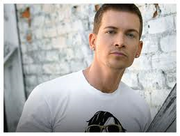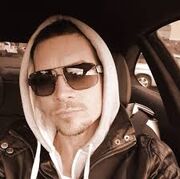 Sharpe was born in Cleveland, Ohio. During his teenage years, his parents spotted his talent as an entertainer and relocated to Los Angeles, California so that he could pursue a career in show business. Sharpe experienced early success soon after the move: he starred in the NBC Saturday morning series Guys Next Door, was signed as a singer to Sony Records by Tommy Mottola, and toured as a backup dancer for the pop star Tiffany. He also appeared in a Pepsi commercial featuring Madonna's "Like a Prayer", as well as over twenty five national commercials and TV guest star spots. He also appeared on Larry King Live as himself. His personal passion for the music of Stevie Wonder, Michael Jackson, Prince and George Michael, however, ultimately inspired Sharpe to focus foremost on his career in music producing and songwriting.
Current career
Sharpe is currently a sought after music producer and songwriter who is active in Los Angeles. He has worked with various contemporary artists such as Jennifer Lopez, Kylie Minogue, Anastacia, Kelly Rowland of Destiny's Child, Big Time Rush, New Boyz, Monica, A1, Ginuwine, Amerie, 98 Degrees, American Idol's Kimberley Locke and Justin Guarini, Natalie Cole, Corbin Bleu, Japanese artists BoA, AI, W-inds, Kumi Koda and many others. In 2005 he released the Hurricane Katrina relief record "Come Together Now" written with actress Sharon Stone and featuring contributions from Celine Dion, Nick Carter, Joss Stone, Jesse McCartney, Patti LaBelle, Wyclef Jean, Chingy, Gavin DeGraw, Anthony Hamilton, The Game, JoJo, John Legend, Kimberley Locke, Natalie Cole, Brian McKnight, AJ McLean, Mýa, Aaron Carter, Stacie Orrico, Kelly Price, and Ruben Studdard.Upcoming releases include 98 Degrees, JLS, Leona Lewis, Big Time Rush, and more. He also appeared on season 2 of The X Factor as one of the on camera vocal coaches.
On 22 September 2013 it was announced that Sharpe will appear as a coach/judge on the new YTV spinoff series The Next Star: SuperGroup that will start airing in spring 2014.